For mobile app projects, we have a dedicated team of cross-platform developers who specialize in Google's "Flutter" technology. This enables us to create robust systems capable of running on both iOS and Android devices. Furthermore, Flutter can be seamlessly extended to the web, significantly reducing both development and maintenance costs compared to conventional methods.
When it comes to web app development, we excel in conceiving, designing, and crafting custom features for intricate web systems, as evidenced by our portfolio. We leverage languages such as Angular, React, and Node.js, along with a robust infrastructure built on industry-leading Amazon Web Services. Additionally, we collaborate with various third-party frameworks to cater to specific business needs, whether that involves mapping, analytics, or big data requirements.
iOS App Development

Android App Development

Cross-Platform Flutter App Development

Enterprise Mobile App Development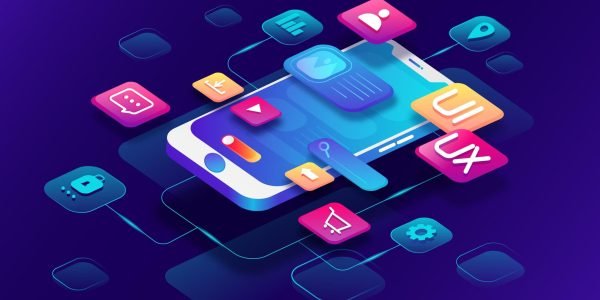 Our team of seasoned senior developers possesses the expertise required to craft intricate applications that seamlessly operate on iPhones and iPads. The outcome is a robust, refined, and scalable product that aligns with Apple's exacting standards. We take immense pride in ensuring that your final product not only possesses aesthetic appeal but also functions flawlessly – both in its visible interface and the underlying code.
What sets us apart is our relentless pursuit of "pixel perfection" during the implementation of your designs. Just as discerning customers, we demand excellence. And there's no reason why your app shouldn't meet these standards. We accomplish this by fostering close collaboration between our designers and developers, working together as an integrated and multidisciplinary team.
At Designli, our adept Android app developers construct Android applications from the ground up, tailoring them meticulously to suit your user base. We adhere to Google's design guidelines and principles, which underlie the creation of top-tier Android apps.
Considering the vast array of Android devices available, it's imperative to assess your Android app across a diverse range of devices and operating systems. This meticulous testing guarantees a consistent user experience throughout the expansive Android ecosystem. Prioritizing user-friendliness, maintaining design integrity, and conducting regular testing, our seasoned senior Android developers work diligently to deliver a truly enchanting end product.
Cross-Platform App Development
In the realm of cross-platform development, many languages overpromise and underdeliver. Some target web-centric developers who merely pose as platform-agnostic experts. When seeking software products that genuinely transcend platforms, we advocate for the efficacy of Flutter app development.
Flutter, an adaptable language pioneered by Google, empowers us to build apps with a degree of flexibility surpassing that of native app languages. Whether cross-platform development is a business necessity or you seek future-proofing, Flutter stands as an exceptional solution for cost reduction. It capably addresses all but the most intricate user interfaces and feature stacks.
Leveraging Flutter for cross-platform app development enables you to seamlessly distribute your app on both Apple and Android app stores using a single code base. By employing a unified code base, the development time and associated costs are consistently reduced by an average of 30-50%.
Enterprise Mobile App Development
In the context of constructing a mobile app for established businesses, our foremost objective is to meticulously analyze your business requisites and determine the optimal technology stack to employ. We explore the landscape to discern whether a cross-platform mobile app, deployable across various platforms, is the right fit. Additionally, we consider the potential of a responsive web app, which could either streamline costs or facilitate deployment on a wider array of devices.
Subsequent to establishing a strategic trajectory, we extend an invitation to engage in a SolutionLab session, during which we collaboratively blueprint and map out the journey ahead. Our seasoned team of consultants ensures that your app's feature set is delineated with a high degree of granularity. In a matter of days, you gain a comprehensive insight into the app creation process, complete with per-feature pricing breakdowns. This empowers you to align your app development within your budgetary confines.
Please feel free to reach out to us to discover some incredible

offers!